Esther Erb breaks the tape.

Copyright

Competitive Image 2014. All Rights Reserved
Tyler Pennel And Esther Erb, former teammates at ZAP Fitness, now have something else in common, they are Medtronic Twin Cities Marathon and US champions. By winning the US championships both qualified to run in next year's IAAF World Championships in Beijing. Pennel, in his debut marathon, ran 2:13:33 to take the men's titles. Erb ran 2:34:00.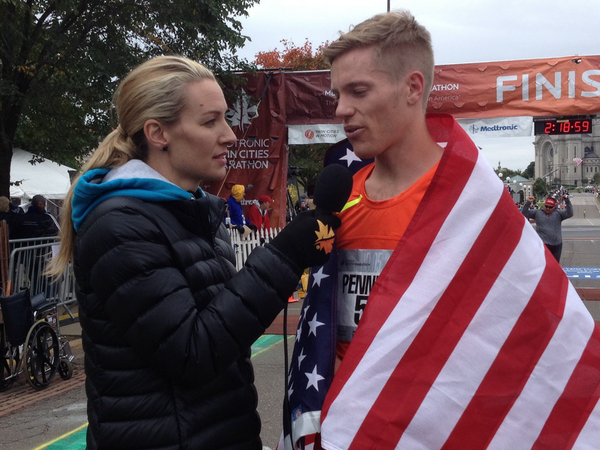 Tyler Pennel being interviewed by Carrie Tollefson