Eden Prairie alum John Davis writes about the science behind the composition of sports drinks
HERE
.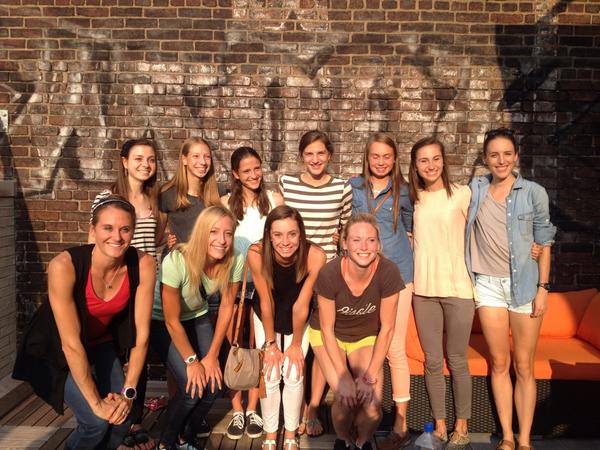 Heather Kampf(bottom row far left) and Gabe Grunewald(upper row, far right)
at the Liberty Mile dinner
Pre-Liberty Mile radio interview with Heather Kampf is
HERE
.
Kara Goucher to run the Philly Half on September 21
HERE
.
Results of USATF Minnesota's Summer League Meet #4 are
HERE
.
Jon Peterson's latest blog entry on the Bix 7 and his "road trip" is
HERE
.
Woodbury Bulletin
article on pole vaulter Shawn Francis, a Hastings native, helps out at local clinic is
HERE
.
Stress management: healthy diet, exercise, and sleep
HERE
.