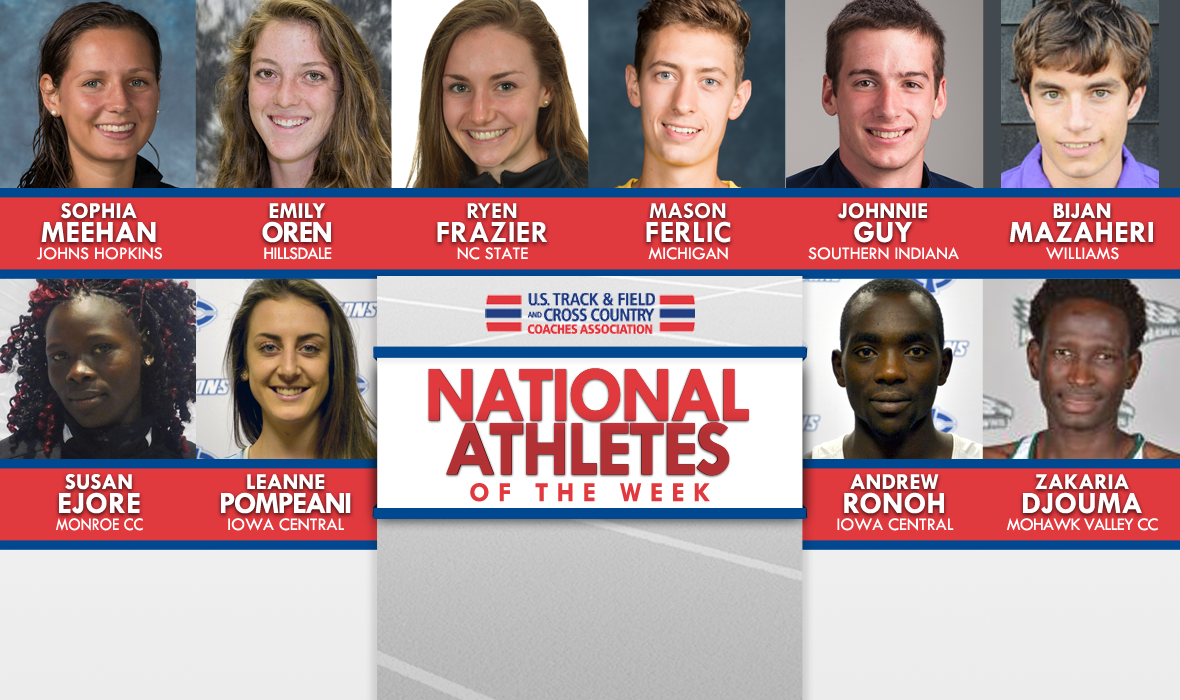 Mason Ferlic NCAA DI male Athlete of the Week
NCAA DIVISION I MEN – Mason Ferlic, Michigan
Senior / St. Paul, Minnesota
In a field that featured the largest collection of nationally ranked teams in the country with more than a dozen top-100 finishers from the 2014 NCAA Championships, it was Ferlic who emerged the individual victor in the Greater Louisville Classic's Gold race.
The Wolverine senior pulled away from the lead group in the final kilometer, powering down the final homestretch to finish the 8K course in 23:51.6, nearly four seconds clear of the rest of the pack. Among those he pulled away from: All-Americans Edwin Kibichiy of Louisville (runner-up) and MJ Erb of Ole Miss (fourth), and top-100 finisher Chartt Miller of No. 8 Iona (third).
The win is his second of the season, and the second in a row on this weekend dating back to a victory a year ago at the Notre Dame Invitational. He and the Wolverines take on the loaded field at the Wisconsin adidas Invitational on October 16.