Following the online live results shows the Gopher women in 15th place at the Wisconsin Adidas Invitational. They were the third Big Ten team to finish with Penn State in 10th with 352 points and Michigan State right in front of the Gophers, tied for 13th place with 421 points to Minnesota's 429.
NewMexico demonstrated why they are the number one ranked team in the country with a dominant performance. All five of their scoring runners were in the top ten. The Gophers got out well in the first 2K, dropped back a bit in the middle, but recovered to take 15th place. They were led by the team's two front runners, Liz Berholtz and Haley Johnson. To give you an idea of the density of the field and how quickly a team score can change, Berkholtz ran 20:22.7 to finish 36th, while Johnson was 18 seconds behind in 67th place in 20:40.8.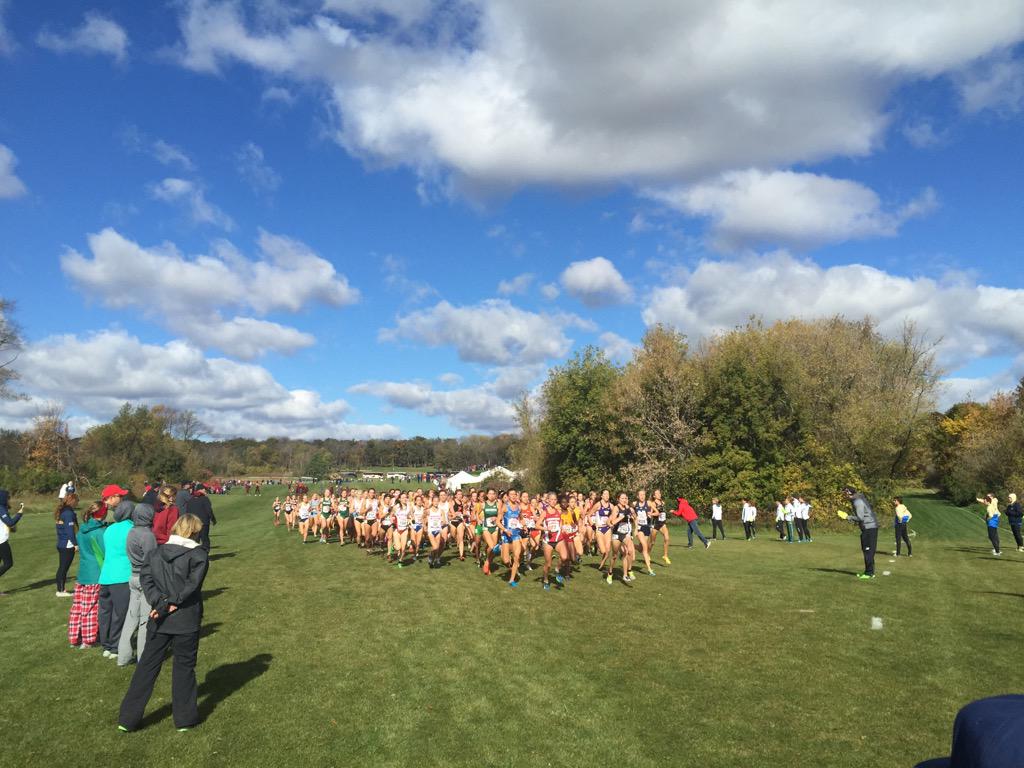 Griak champs, Boise State moved up throughout the race to finish sixth with freshman Allie Ostrander coming on like a freight train in the last 2K to win the individual title over Notre Dame's Molly Seidel, who had been near or in the lead for the entire race. Unofficial times 19:19.5 for Ostrander and 19:22 for Seidel.
It's 8 career-bests for the #Gophers at the #adidasinvite, including @haleyj_05 (20:40.8), @mstrandemo (20:54.1) & @1tamaragorman (21:26.1)!

— Minnesota W TrackCC (@GopherWCCTF) October 16, 2015
In the men's race Michigan and Mounds Park Academy's Mason Ferlic and South Dakota State/Shakopee's Trent Lusignan finished in the top 20. Ferlic and Lusignan took turns attempting to break up the mass of runners behind them, but all the action took place in the last 2K. A huge lead pack broke apart with Tulsa's Marc Scott finishing first in 23:35. Ferlic was 13th in 23:49 and Lusignan 20th in 23:52.7.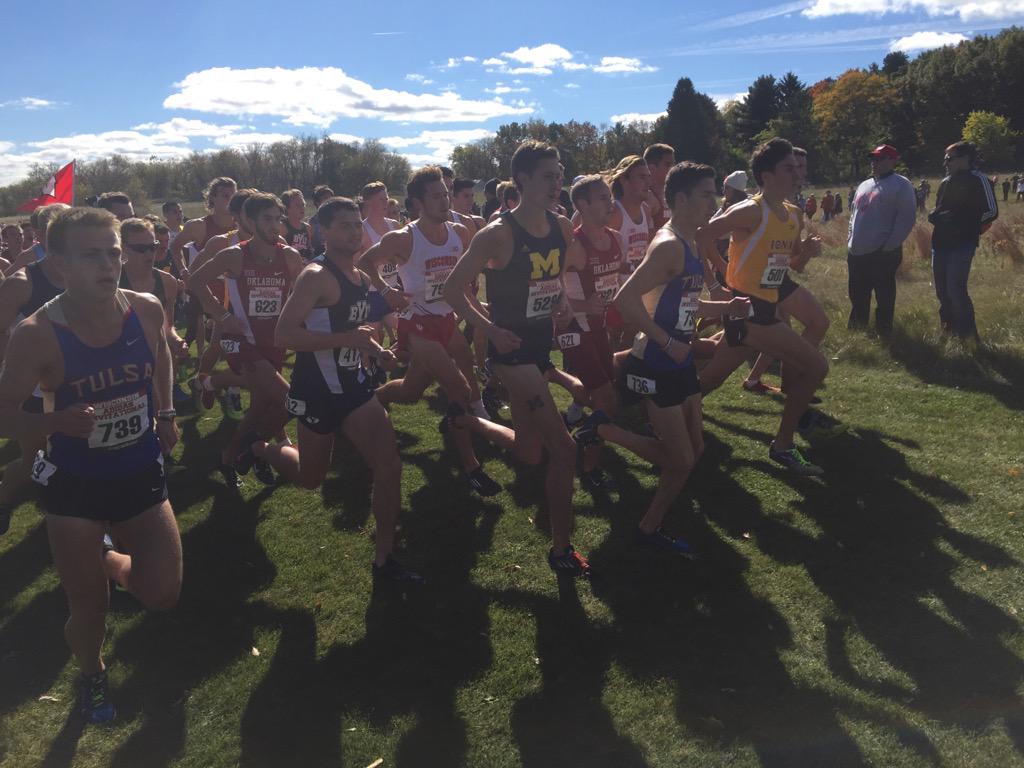 Men's collegiate race results are
HERE
.
Results from women's Open race
HERE
. Minnesota women's team places fifth
Will Burke 23rd in Open men's race. Results HERE.